Central Valley House Buyer: A Partner You Can Trust
When you want to sell your house to Central Valley House Buyer, you will not work with a hired buyer, nor will your information be sold to a third party. You will work directly with me: Joaquin Avila. I have 15 years of experience dealing with virtually every type of real estate transaction in existence, and I know how the system works. Having deep roots in the Central Valley, as my family has been here for more than four generations and We Buy Houses In Fresno, CA
I may not run the biggest house-buying business in Fresno, but my diverse real estate background and years of experience in the industry make me the best choice. I have bought and sold hundreds of houses in the Central Valley, and my reputation speaks for itself.
Why Choose
Central Valley House Buyer?
Maybe you've already tried to sell your home with the help of a real estate agent.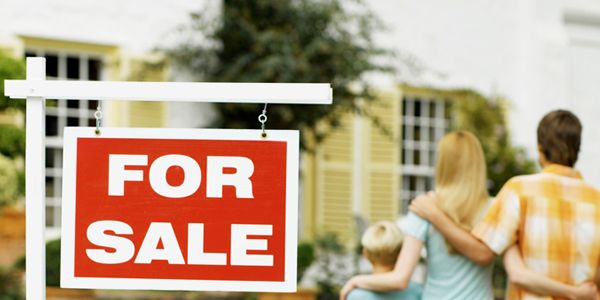 Unfortunately, real estate agents are not always the best solution when you need to sell your house in California. Problems you may face when working with a real estate agent include:
Too much time spent looking for a trustworthy, competent agent.
Being forced to repair and/or clean the property before listing.
Keeping the home immaculate for showings.
Dealing with multiple strangers coming in and out of your house.
Signing a lengthy contract that ties you to the agent regardless of his or her performance.
Dealing with mountains of paperwork.
Spending time and money out-of-pocket in order to pass inspections or obtain certifications required by the buyer and/or buyer's lender.
Waiting/hoping for a potential buyer's financing to be approved.
Losing a sale because the buyer's financing fell through.
Appraisal issues.
Do You Need To Sell Your House FAST in Fresno, CA? We Buy Houses In Fresno, CA
Even when you do everything right, it can take months to sell your house using the traditional method of listing with an agent. You will also be forced to pay a hefty commission when the sale is complete, along with other fees you may not have even known about.
At J. Avila & Company, we are not real estate agents or brokers. We want to buy your house, not list it. When you sell your house to us, you will avoid mentioned below all of the problems.
Even if your house is in need of costly repairs, we will still buy it. We are equipped to handle these issues. It's what we do.
You are not obligated to sell to us if you don't like our offer.
We pay cash, which means a faster sale with less paperwork.
If you need the deal done fast, we can close the sale in as little as 5-7 days.
You pay no out-of-pocket expense, which means you make more money on the sale.
 We Pay CASH and Close FAST!
We buy houses in any location, condition or price range in Fresno and the Central Valley. Some of the many reasons why you might want to sell using Central Valley House Buyer. Sell your house fast to our experts and we will close as soon as possible as per your specifications.
A need to relocate quickly
Divorce
Inheritance of an unwanted property
Impending foreclosure
Death of a family member
Bad tenants
Vacant rental property
Purchasing a new home
Don't want the hassle of a contingent sale
Upside down on your mortgage
Can't afford needed repairs
Any other life change that makes a quick sale necessary
Ready to Sell? Contact Us Today.
Sell your house fast to us for cash and we will close as soon as possible because we do not consider its current condition.  We can understand it is not easy to get a fair price while selling your house but we are here to help you and will provide price as per your house value.  Sell Your CA house to us to fulfill your requirements.
The average person sells two or three houses in a lifetime and we have sold hundreds. We are not real estate brokers or agents who see you as a one-time opportunity to cash in. We use our relationships, experience and skill to get the job done in a cost-effective manner, which allows us to offer you a fair price for your property. In most cases, you will net the same or more money with our services, but without all of the frustration. No matter the condition of your house, your situation or your timeframe…
We will buy your Fresno area house. For cash. At a fair price. Right now in any condition and without considering its current condition.
Just give us some information about your house on the form below and let us help you get out from under than property that's stressing you out.
If you would rather speak to someone before providing information about your property, feel free to call us today at (559) 554-2230.